THE MOTHERSHIP DIFFERENCE
High Seas Drifter is an iconic West Coast vessel and the core of our operations
High Seas Drifter is an iconic West Coast Vessel and the core of our operations. She creates the ultimate setting and atmosphere for our clients to have truly unique and memorable adventures. Many clients say spending time on the historic Drifter is the highlight of their trip.
She is presently CSI certified for commercial work and can accommodate 10 passengers and two crew comfortably.
Built during what is known as 'The Golden Era of West Coast Shipbuilding', she was a Torpedo M12′ and named the 'Atlin Post'. The 'Atlin Post' and sister ship the 'Chilko Post' were used as 'Torpedo Recovery' vessels.
In 1945 the government repurposed the vessel for 'Fisheries Patrol' along the coast of British Columbia. After her retirement from Fisheries the vessel was sold into private hands and has continued to work commercially.
She sleeps 12 and is equipped with 2 double staterooms, 1 single estate room, 1 forward stateroom with 4 single bunks, another 2 bunks along a companion way area. There are 2 shared bathrooms complete with showers, sink and heads (toilets), commercial grade galley, fresh water maker, laundry facilities, drying room and a beautiful salon for relaxing and evening entertainment.  The Drifter is the perfect mix of nautical history and the modern amenities you need to be comfortable
STAY ON THE HIGH SEAS DRIFTER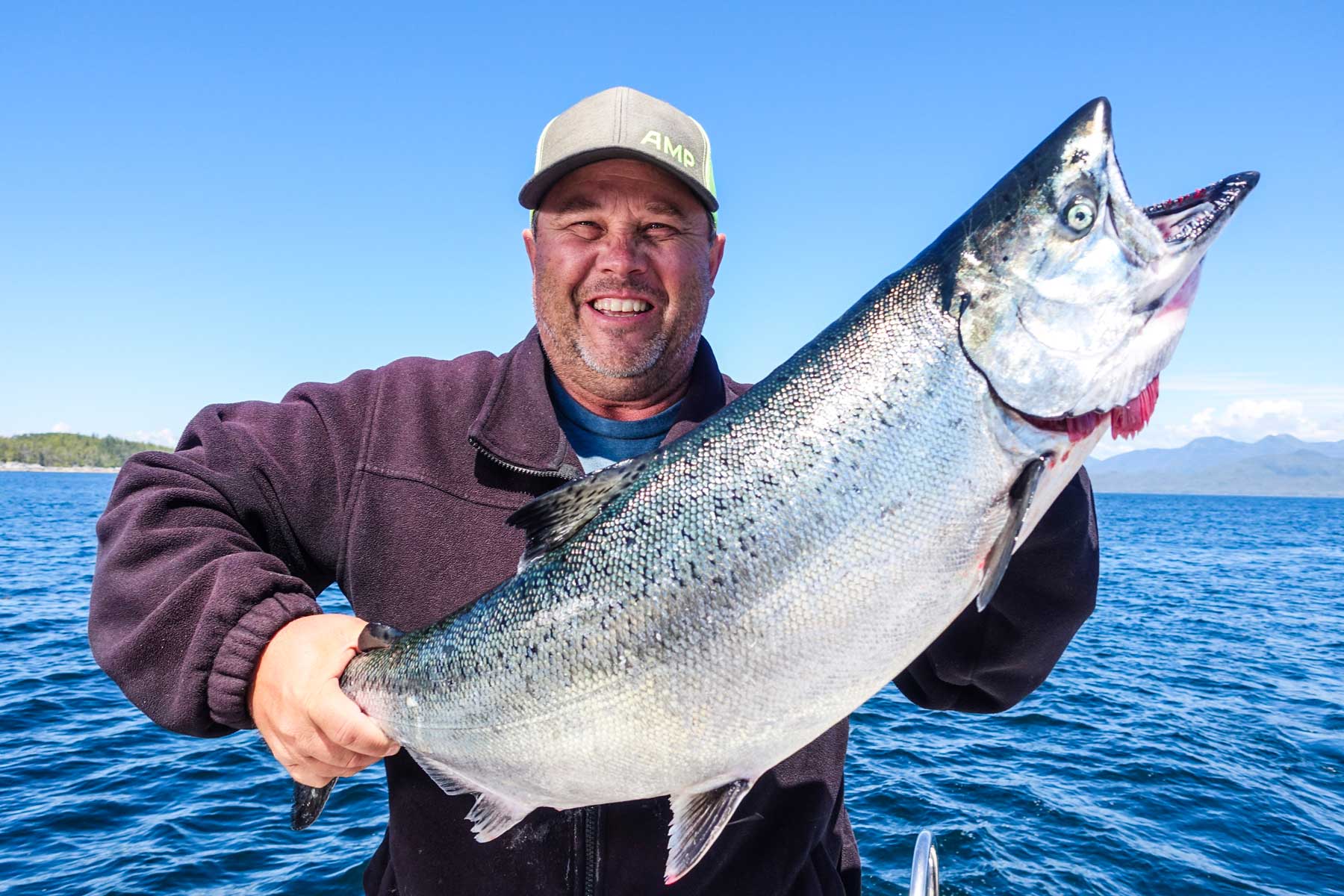 Ready to fish? Give us a call!
We'd love to hear from you. We are a family owned operation specializing in going the extra mile to see that our guests and clients receive a trip of their lifetime! We are also very aware of the many Coastal Indigenous Peoples whose waters we travel through in their traditional territories and pledge to operate with respect wherever we go. Welcome!