Our Most Frequently Asked Questions
We know you probably have a few more questions. That's great! We've included the answers to some of our  frequently asked questions below.
How do you process my fish during the trip and prep for transport by airline or by vehicle?
kar1siteeditor
2022-12-26T16:39:53+00:00
During your trip your catch will be handled with the utmost care to ensure the finest table fare when you get home.  This is extremely important to High Seas Outfitters.  Your fish will be bled, cleaned and cooled promptly upon catch and at day's end we will fillet, vacuum seal, label and freeze your daily catch in our onboard freezers.
Cleaning and packaging will meet the Standards for Packaging and Transport set out by The Department Of Fisheries and Oceans. The exception to the above will be for Halibut.  We are required to keep one side of the Halibut whole to prove length, this becomes inconvenient  for meal time and transport.  We arrange a Certified Fish Processor to meet us dockside at the end of your trip to process and vacuum-seal your Halibut or any other fish you choose into meal sized packages. Dockside processing will be at guests expense.
If you travel by vehicle we suggest bringing your own coolers that we will leave in your vehicle during your trip.  Upon arrival dockside at the end of your trip we will help you load your catch with ice for purchase at MK Bay Marina for your trip home. If you are flying we will have Airline Approved cardboard covered Styrofoam coolers for sale. Price per cooler is approx. $50 Cdn. Each Airline has specific rules as to weight and price, usually a 50 pound limit per cooler.  We will have freezer space available in Kitimat for your fish, for those guests who overnight and depart the next day.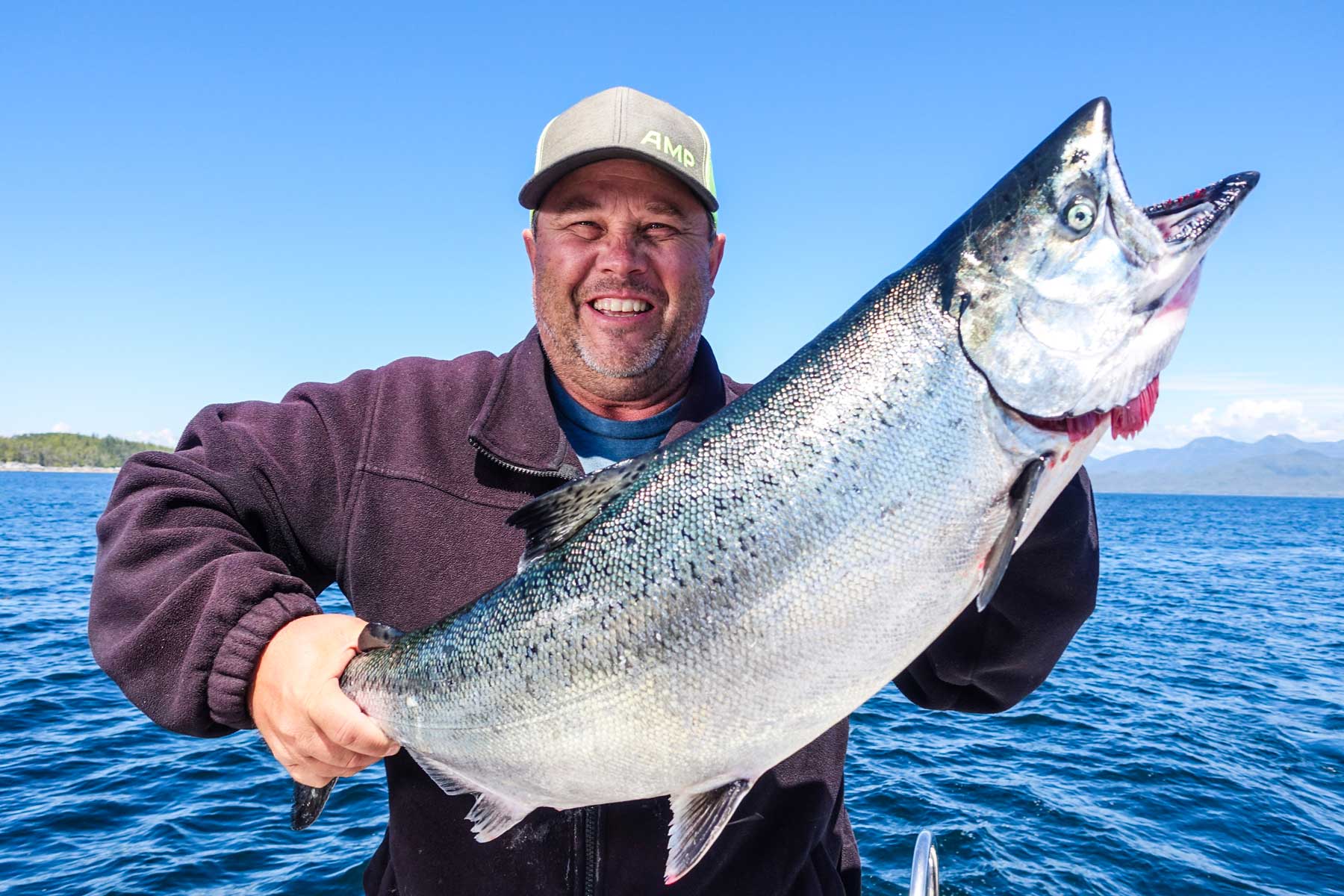 Ready to fish? Give us a call!
We'd love to hear from you. We are a family owned operation specializing in going the extra mile to see that our guests and clients receive a trip of their lifetime! We are also very aware of the many Coastal Indigenous Peoples whose waters we travel through in their traditional territories and pledge to operate with respect wherever we go. Welcome!