Tour British Columbia's Inside Passage and the Great Bear Rainforest
The Inside Passage stretches from the north tip of Vancouver Island to Prince Rupert in Northern BC, through the protected waters of British Columbia's Central and Northern Coastline. The Inside Passage gets her name from the relatively calm waters protected largely by a group of islands on the west of the 300 plus mile waterway. This makes the perfect route for a small vessel expedition cruise.
Twice a year High Seas Outfitters repositions The High Seas Drifter, our historic 64 foot mothership, from Campbell River to the Hartley Bay area in the Great Bear Rainforest. Want to experience one of the very best ways to see how immense and diverse the British Columbia Coast truly is? Join us in the Spring or Late Summer.
Teeming with marine life, fjords, inlets, historical coastal villages and First Nations culture –  get an intimate look at the Inside Passage. The High Seas Drifter has been cruising this coastline for 80 years this summer, being aboard this incredible ship is like stepping back in time and something to be experienced in itself.
The Drifter gives us the opportunity to offer an expedition cruise for an intimate group of guests 2-6, to get up close and personal with the Inside Passage and the Great Bear Rainforest. Join our Crew as we take 6 days to cruise and explore. We will endeavour to cruise for half days, weather depending, and then go exploring in the afternoons on kayaks or on of our crew boats. Evenings are spent in protected areas at anchor while we dine and socialize on the Drifter. This is a very special trip and one of our very favourites of the year!
Fully Guided 6 Day Cruise!
BC INSIDE PASSAGE
6 day cruise available May or September.
Starting at $3250/ person
**6 Day Cruise: prices do not include 5% GST tax, spirits, and gratuities. $300 non- refundable deposit is required to hold and secure dates. Please contact us for available trip dates.
***Fuel Surcharge:  Due to unforeseen World events, if fuel is above $1.70/litre dockside, we may need to add a fuel surcharge.
VIEW BLACK BEARS & GRIZZLY BEARS
What does the High Seas Outfitters Inside Passage Tour include?
Accommodations on the historic 64 ft High Seas Drifter
All Gourmet Meals
Transport Canada Approved Staff and Vessels
Professional Guides
Intimate Groups 4-6
Kayaks
Fishing Gear
Marine Life Viewing
Wildlife
Bear Viewing
Hot Springs
First Nations Culture
Beach Walks
Transfers to Arrival and Departure Airports
6 Days
May or September Cruise
STAY ON THE HIGH SEAS DRIFTER
High Seas Outfitters – The Reviews!
We had a great time. Thank you Spike, Leif and Rick. Great food, fishing, scenery and friends! Started out with 3 crab traps filled with the biggest crabs I've ever seen! We caught our limit of Coho Salmon, Halibut and Ling Cod. Happy memories, definitely recommend High Seas Outfitters!
We travelled with High Seas Outfitters in the Douglas Channel in mid August 2021. We could not have asked for a better trip. Spike's enthusiasm, professionalism and knowledge of fishing made the days very successful.  It was so nice to have the High Seas Drifter come into sight and be welcomed by Leif and Rick. Leif and Rick could not have been better company. They were friendly, professional and we enjoyed all their tales that were told. Leif's cooking was extremely tasty and delicious! All three did a first class job and I wouldn't hesitate to recommend High Seas Outfitters!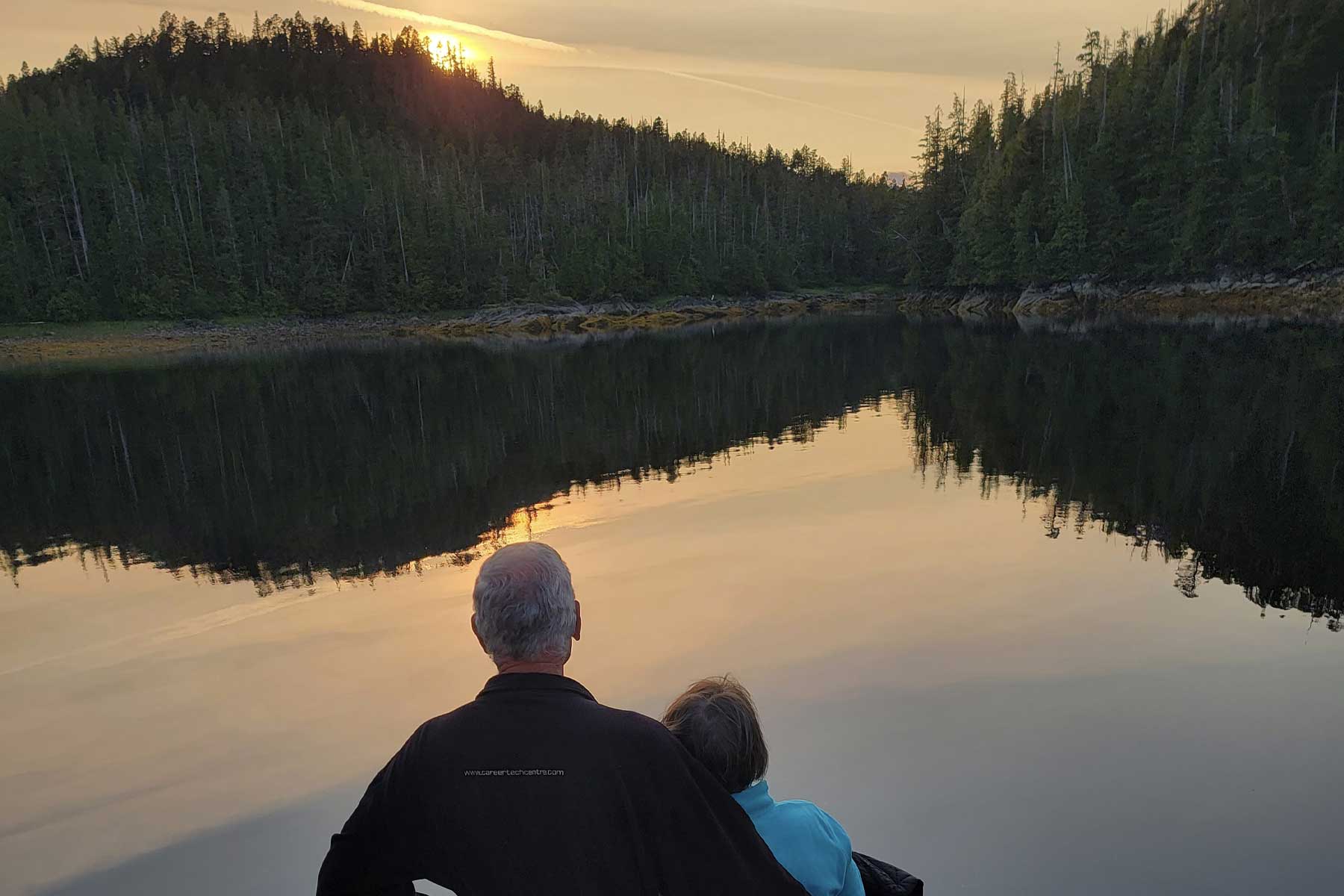 Ready for an adventure? Give us a call!
We'd love to hear from you. We are a family owned operation specializing in going the extra mile to see that our guests and clients receive a trip of their lifetime! We are also very aware of the many Coastal Indigenous Peoples whose waters we travel through in their traditional territories and pledge to operate with respect wherever we go. Welcome!