BC West Coast
Epic Salmon and Halibut Sportfishing
Set in some of the most untouched and productive fishing waters on the British Columbia Coast of Western Canada.  High Seas Outfitters is a family owned and operated sport fishing operation offering fully Guided Mothership Adventures. The centerpiece of our operation is the High Seas Drifter, a Historic West Coast Vessel. She creates a setting and atmosphere for your adventure that is truly unique and Intimate. A remote sport fishing adventure you won't soon forget!
High Seas Guided Fishing Services
BC West Coast All-Inclusive
Fishing Packages
The High Seas Outfitters Signature 4 or 5 day all inclusive fishing packages give you access to some of the best salmon and halibut fishing in British Columbia. Fish the remote waters of the North/Central Coast on board one of our 28 ft fishing machines and return in the evening to the centerpiece of our operation, the High Seas Drifter, a historic vessel on the West Coast of BC.
Packages from $2950/person
Campbell River Fall
Guided Day Fishing
Campbell River is centrally located on the east side of Vancouver Island. Known as the Salmon Capital of the world the waters surrounding Campbell River include Discovery Passage, Georgia Strait and Johnstone Strait, funnel all 5 Species of Salmon thru as they migrate towards their spawning grounds. The waters typically are very sheltered and protected from ocean swell by Vancouver Island on its west.
High Seas Outfitters is a remote Mothership operation spending the summer months in the north part of British Columbia's Inside Passage and the Great Bear Rainforest, home to the world's largest intact temperate rainforest. The Great Bear Rainforest is one of the most beautiful and unique ecosystems in the world – an area of vast inlets and fiord lands teeming with marine life, wildlife, Indigenous history and incredible opportunities for Black Bear and Grizzly Bear viewing.
Tour the High Seas
Outfitters Fleet
High Seas Drifter is an iconic West Coast Vessel and the core of our operations. She creates the ultimate setting and atmosphere for our clients to have truly unique and memorable adventures. Many Clients say spending time on the Drifter is the highlight of their trip. High Seas Drifter is an iconic West Coast Vessel and the core of our operations. She creates the ultimate setting and atmosphere for our clients to have truly unique and memorable…
High Seas Outfitters – The Reviews!
We had an incredible adventure with High Seas Outfitters Ltd. Our Captain Mike did an awesome job guiding us on the High Seas Roller and Leif and Rick took care of providing us amazing seafood dinners and anything else we may have needed on the High Seas Drifter, a historic crew boat from the 1940's.  It was like stepping back in time but with all the amenities we could have asked for.

For me it was a trip of a lifetime – the unique experience of hanging out on the High Seas Drifter, the beautiful scenery, hanging out with great friends and tagging along while Vern fished to his hearts content!
Had a great time, I really recommend this trip. Everything about this trip was first class. Spike, Leif and Rick were great and did everything to make this a trip of a lifetime. We limited out on Coho, Ling, Halibut and Rock Bass. Thanks again guys and we will see you again this summer!
We had spent fifteen years fishing with Captain Rick in the Kitimat area and when circumstances changed we were unable to find a trip anything close to what we had….that was until we met Spike, and Leif with High Seas Outfitters.  Our needs have changed but the care and attention you extended to our group will never be duplicated or forgotten.  I can only tell anyone that may be looking to make new friends, marvel at our spectacular BC Coast, enjoy daily feasts or experience the thrill of "Fish On" to seriously consider booking with High Seas!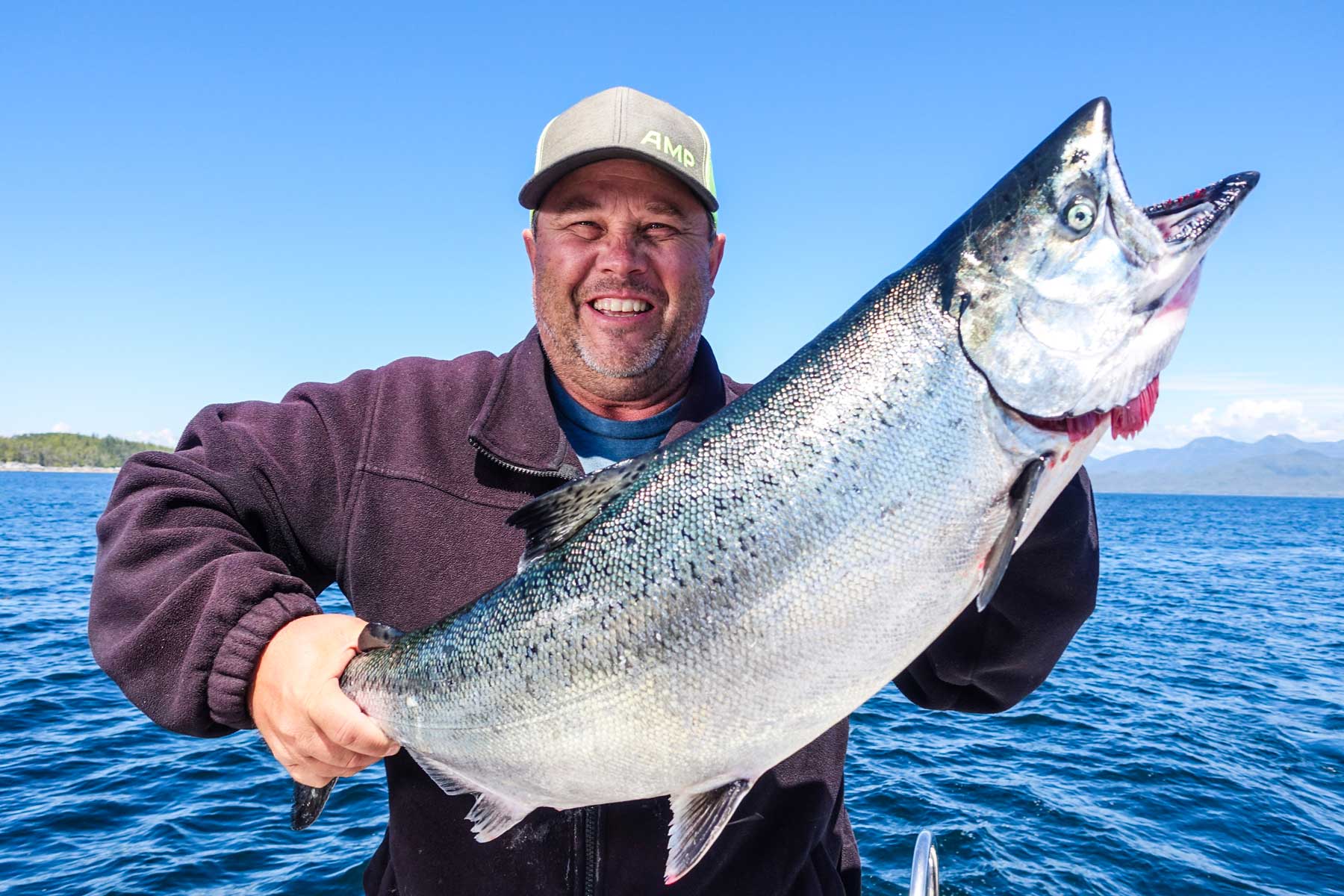 Ready to fish? Give us a call!
We'd love to hear from you. We are a family owned operation specializing in going the extra mile to see that our guests and clients receive a trip of their lifetime! We are also very aware of the many Coastal Indigenous Peoples whose waters we travel through in their traditional territories and pledge to operate with respect wherever we go. Welcome!